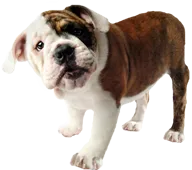 Appointments
Our appointments are computerized, and this allows us to efficiently schedule office visits for you and your pet. Our receptionists and team will attempt to accommodate all requests to the best of our ability. Emergencies are accepted any time our hospital is open. If you feel you have an emergency with your pet, please call or come to the hospital immediately. If possible, it is best to call before arriving so that a staff member can advise you on your particular emergency.
Emergency and Urgent Care
We have a veterinarian and personnel on duty 6 days a week who are trained and equipped to handle any urgent care your pet needs. Usually an emergency team consists of at least one veterinarian and several technicians.
Types of Pets Seen
Payments
Duval Animal Hospital accepts payment via cash, check, MasterCard, or Visa. So that we can continue to provide you high quality service utilizing the best medical technologies, we request that payment be made at the time services are rendered.
We provide estimates for all surgeries and hospitalizations. If you have not received an estimate, you are welcome to request one at any time for your expected charges.
Discounts
Duval Animal Hospital offers discounted services to local area rescue groups. Pre-approval is required to qualify for the rescue group discounts. Please call us for more information.